Decker & Mattison has been in business
in Hutchinson since 1930.
We starting by acquiring an established local hardware store. Since then we've grown into a dealer\distributorship for heating and air conditioning equipment and related supplies and accessories that serves this area and most of western Kansas by providing affordable service and products that meet the needs of the homeowners and businesses alike.
Our current offerings include everything from traditional heating and/or cooling systems for the smallest application to versatile geothermal systems that provide environmentally friendly and economically efficient systems designed for any imaginable size and configuration, including air or hydronic (fluid) comfort control. Our products also include those items that provide proper indoor air quality and humidity levels.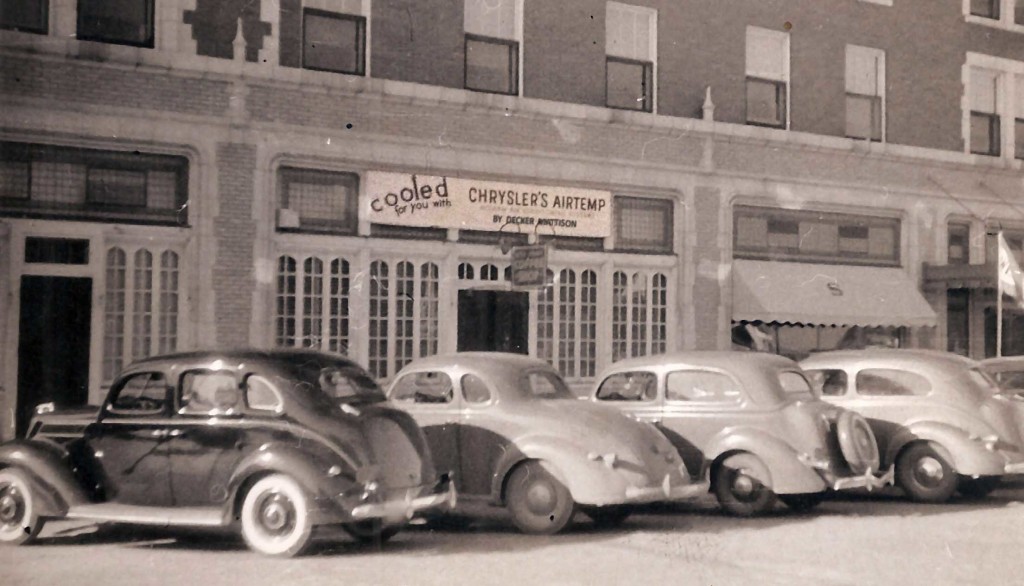 The first air conditioning system installed in Hutchinson, Kansas
Along the way we are continually finding ways to make our installation, service,  and sheet metal departments as productive as possible by using state of the art equipment that employs the latest technology, all the while holding to the traditional ways of producing custom made products to make sure we are meeting the needs of whomever comes through our doors.
This is how we've maintained a reputation of quality service and products for over 80 years!